The whole of Texel collects money for the expensive treatment of Rob
Rob Daalder (50) was seriously burned, had a donor kidney, a heart attack and cancer twice. And he is sick again. The whole island of Texel collects money for their troubled islander, who can not afford an operation in the US.
Spouse Mirjam Daalder was suddenly given money in the street last week. "For Rob," acquaintances told her. And in the hair salon where she works, she was again moved to tears. An 80-year-old customer said she was donating her children's birthday money to Rob this year.
Mirjam is silent. Her husband Rob, with whom she has been together since she was 15, is seriously ill. After earlier setbacks in his life, he now has a damage in his brain membrane, causing cerebrospinal fluid to leak. This leads to such a severe headache, uncontrolled movements and balance problems that the Texel can only lie flat. ,, We try to stay positive but life is not so nice anymore. " Mirjam speaks, because talking for Rob is too tiring. "He is getting slacker."
Youth friend Martijn de Veij started a crowdfunding campaign to pay for an expensive operation in America. Within a few days he had the whole of Texel on his feet. The islanders bake cupcakes, cook snouts, donate chocolate milk, collect returnable bottles, organize a benefit concert and even run 60 kilometers for charity. There are tons needed. "Overpowering," says Mirjam
Rarity
Daalder was treated twice last year at the Amsterdam UMC, location AMC. But unfortunately without result. "A spontaneous leak is a rarity. That happens to about ten patients a year. But it is super rare, when we can not close the leak, "says neurologist Matthijs Brouwer, specialized in cerebral fluid disorders. In ten years' time, the doctor at the Amsterdam UMC has only referred someone once or twice to America, where a Dutch neurosurgeon specializes in this procedure. Despite his 'world expertise', the intervention is only carried out 75 times a year. Exceptionally so. But that word is not strange to Rob Daalder. Life has tested him from a young age.
He was at least five times in the hospital. At the age of 6 he sustained severe burns on his legs when a few guys fired a fief in the port of Texel. Rob had to learn to walk again. That news also reached Mirjam, who sent a postcard as a little girl. Not knowing that this unknown boy would become the love of her life. ,, Later we found the card between the stacks of mail. 'Get well soon and greetings from Mirjam' was there. "
On her 12th she became 'hoteldebotel in love' with Rob, after she saw him in the pool, but it took another three years before they got into courtship. In their time together Rob got a severe kidney disease – which led to a donor kidney – and twice lymph gland cancer. And as if it were not bad enough, the Texel was admitted to the hospital five years ago with a heart attack. Mirjam: "There were people who said at the time: 'Gee, that you are married to such a bad luck'. Then I became angry. Every time he came on top of it. It is a special primal human being. "" Until now.
A chance
Rob is on the couch all day. The only thing that keeps him going is the boys from Texel '94 JO17-1, the team of his 16-year-old son, tells his wife. He has been training some guys for ten years. "On a good day he can go to the football field with his scooter for a few hours, but last – when the boys became comb-peony – he was not there for the first time. It did not work."
Health Council: Entice all babies and 14-year-olds against meningococcus
The Health Council advises to vaccinate all babies and all 14-year-olds against meningococcal type W. The life-threatening bacterium this year made nearly 100 Dutch people seriously ill, of whom 21 died.
This year already a part of the teenagers between 14 and 18 years got a call to be vaccinated against meningococci type C and W, but the Health Council believes that this puncture now in the National Vaccination Program should be included. Not only for all 14-year-olds, but also for all babies. This makes the puncture standard, just like vaccinations against, for example, measles, red dogs and whooping cough.
This opinion brings out the government's highest advisory body in the area of ​​public health today. Chairman of the Health Council Pim van Gool: "Type W is a relatively aggressive bacterium. That was the reason for emergency vaccinations. But we take this seriously enough to structurally vaccinate against it now. "
The prick against type W is 'effective' according to the council, 'gives few side effects' and 'provides group protection'. This means that if many children are vaccinated, the disease occurs less often.
Blood poisoning
The meningococcal bacterium can make people seriously ill. The disease can cause meningitis and blood poisoning, causing the arms and legs to die off. Approximately two hundred cases of illness occur annually in the Netherlands. Of the disease are different types: A, B, C, W and Y.

W is the most deadly variant and it is on the rise in the Netherlands. The disease is especially fatal for young people. About 30 percent of the approximately 50 14-24 year olds who have been infected since 2015 have died. 18 percent of the nearly seventy 45- to 64-year-old patients died. Because of severe diarrhea, the disease can be confused with stomach flu. Type W often causes blood poisoning, identified by red, non-compressible dots on the skin.
Married couple (89) dies in the same bed for seconds
The Flemish Jos Claes and his wife Gusta Schoovaerts died a few seconds apart. They were both 89. ,, The GP could not say who died first. It happened so quickly, "says their son Geert.
The health of the couple has been deteriorating for months, but in the last two weeks before their death, it went downhill rapidly.
According to psychologist and grief expert Manu Keirse, people can really die of sadness. Medics call it fractured heart syndrome. Keirse: ,, I myself know a man whose parents died shortly after each other. The mother died after she called the ambulance for his dying father. If one partner knows that the other is dead or is in a bad condition, it can be overwhelmed by emotions. That also has a very big impact on the body. "
Not so productive today? Take a nap
Psychologist Thijs Launspach is stress expert and author of the book 'Fokking Druk'. His advice for his working fellow man? Relax! Every week Thijs gives tips to keep your workday stress free.
Naps, I associated them with nurseries or catching up on sleep after a Saturday night. It evoked images of elderly people in pajamas and sleep masks. Naps, you do that because you are no longer on your legs without sleep. In my mind I never had naps associated with the modern office environments and the rat race of the working life.
Until I read the latest insights from sleep science. The nap is on the rise, although we have now called it powernap , because that sounds tougher. More and more companies offer their employees the possibility to sleep in so-called nap rooms at noon . Scientists find more and more benefits of sleeping during the day: your working memory gets a reset , it is good for your concentration and you feel less stressed.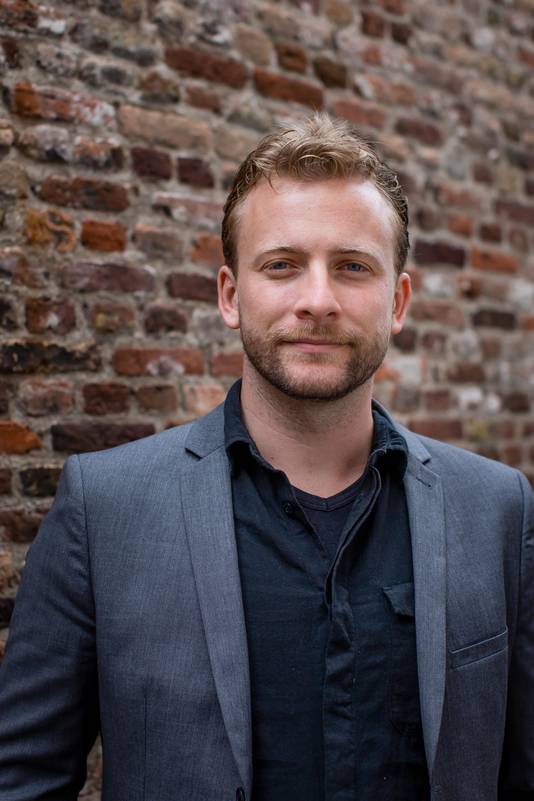 After a well-planned powernap, it feels like you are going to be as fresh again as at the start of your workday. Well, you have lost some time on your nap, but you are not in proportion to all the time you lose in your post-lunch productivity dip.

Your nocturnal sleep is not counted in hours, but in sleep cycles. One sleep cycle covers about one and a half hours, where you go through various sleep phases – from light sleep to deep sleep. Ideally you can tap into 35 sleep cycles in a week – 5 per night. Sometimes 4 pieces per night are acceptable, but not too many nights in a row. And a too short or broken night can be supplemented by sleeping in the afternoon. That does not have to be a complete one-and-a-half hour sleep cycle, 20 to 30 minutes already works wonders.
A nap can not only be used if you can not keep your eyes open through missed sleep, but also to distribute your energy better over the day. Do you take naps, then you are in good company. Winston Churchill was so attached to his nap that, even during the Blitz bombing, he retired during the day to snap an owl. Albert Einstein, Thomas Edison and writer Haruki Murakami: all fervent afternlapers. And in their footsteps, many CEOs from Silicon Valley. All the cool kids are doing it!
There is therefore good reason to introduce an afternoon nap during your working day. That important meeting is just waiting. I turn around for a moment.